Eriosyce / Neoporteria

Here you will find pictures and information on the following genus of Eriosyce, which has had many others clumped into it by the likes of Fred Kattermann (1944) such as Neoporteria, Pyrrhocactus, Islaya, Chileniopsis, Chilenia, Horridocactus, Neochilenia, Reicheocactus, Thelocephala, Chileorebutia, and Rodentiophila.
Synonyms: Neoporteria, Neochilenia, Islaya Chileorebutia, Pyrrocactus, Horridocactus.
I have seeds available of Eriosyce taltalensis subsp. pilispina (Neoporteria Calderana, Pyrrhocactus pilispinus).
This variable genus of plants come from the dry deserts of western South America, and is said to consist of 35 species that flower during the day throughout the year. Rudolph Philippi described the genus of Eriosyce in 1872 (type, Echinocactus sandillon = Eriosyce aurata), derived from the Greek wording of erion for wool, and syce for fig, in regards to the distinctive woolly fruits. The genus has proven to be quite variable in nature but mostly consists of small rounded plants of various colors and spination with amazing flowers borne near the stem tips varying in color from yellow to a deep carmine. Many of the species have a tap root and are rot prone so an airy fast draining mix is required. Distribution of these plants range from sea level to about three thousand meters (9800 feet), on the eastern and western slopes of the Andes from central Chile north into southern Peru, and east into northwestern Argentina. As a result of thier natural habitat, these plants endure extreme temperature swings and very bright, direct sun.
Overall this Eriosyce is truly one of my most favorite genus of plants, especially those coming from the previous genus of Neoporteria.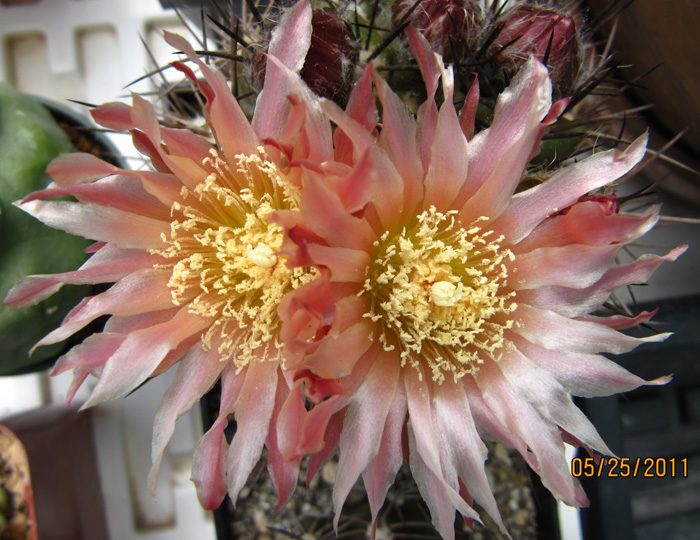 Eriosyce Crassispina flowering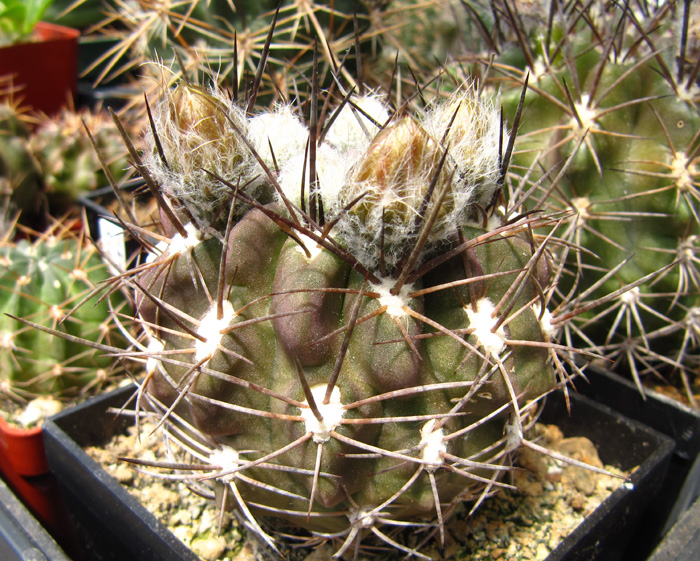 Eriosyce crassispina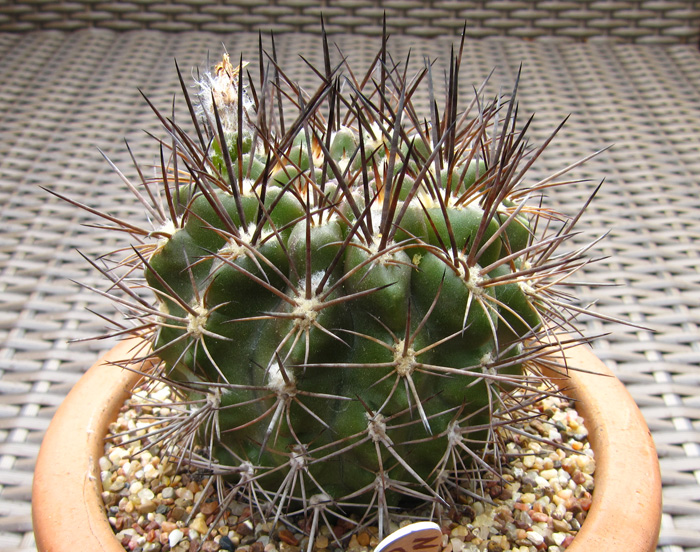 Eriosyce crassispina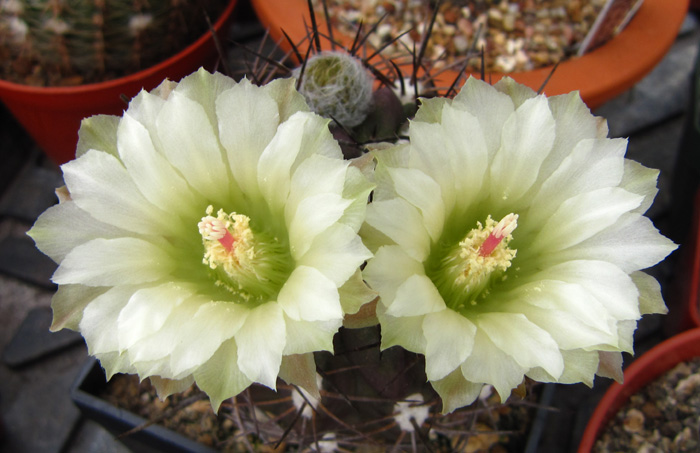 Eriosyce crassispina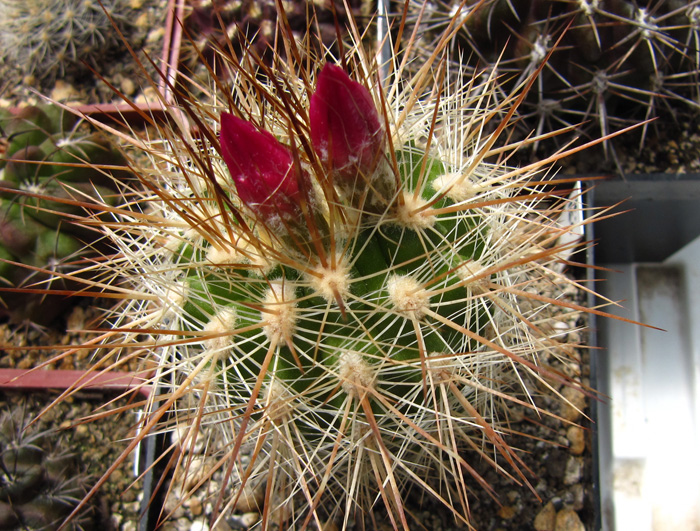 Eriosyce curvispina var. mammallarioides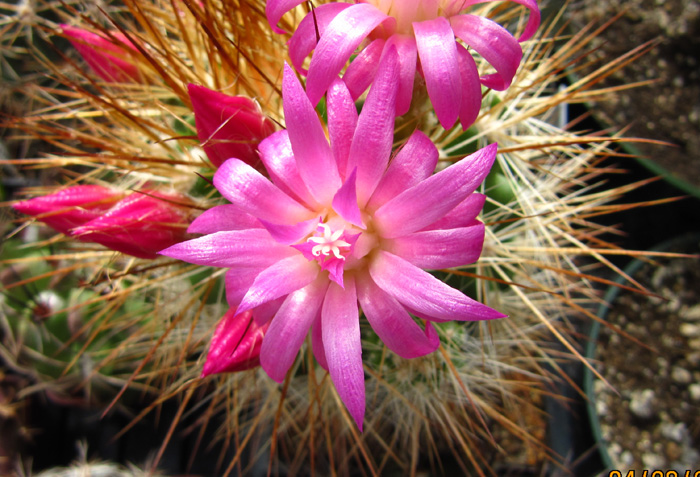 Eriosyce curvispina var. mammillarioides flower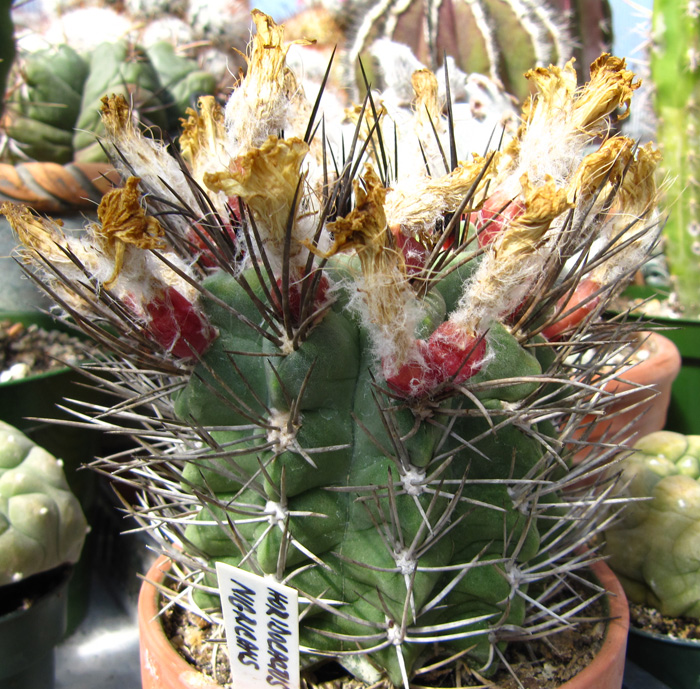 Eriosyce Limariensis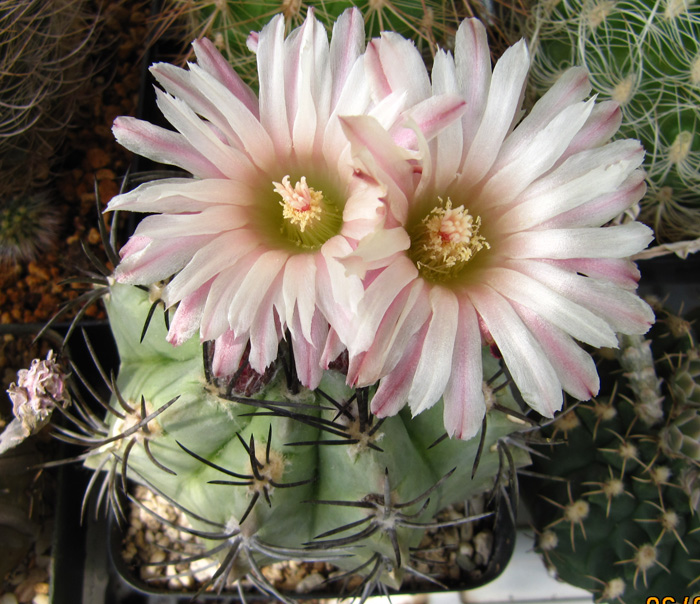 Eriosyce limariensis in flower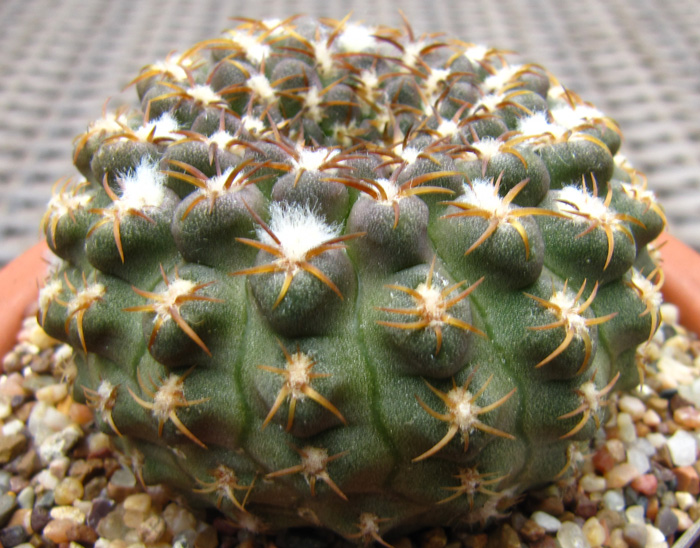 Eriosyce odieri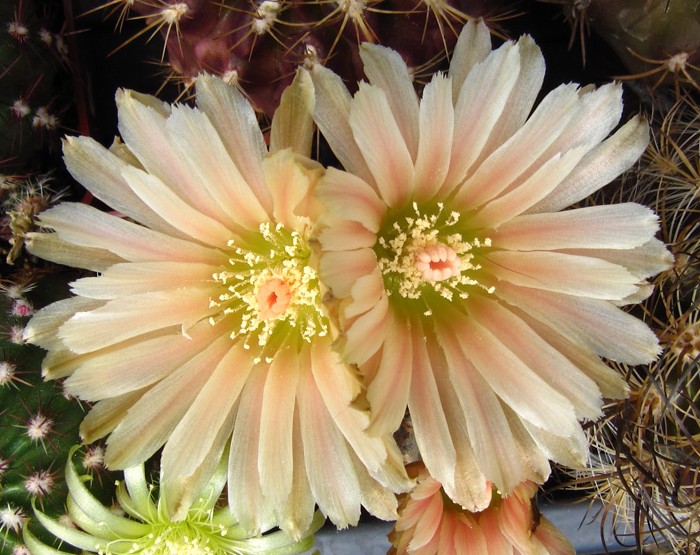 Eriosyce odieri in flower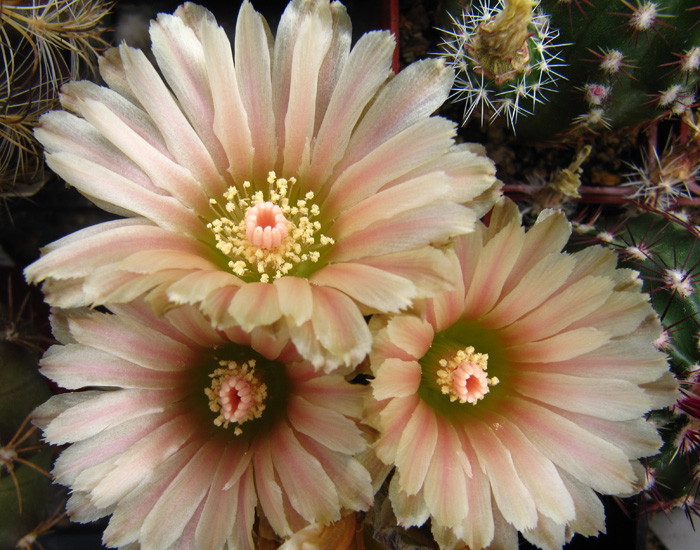 Eriosyce odieri still flowering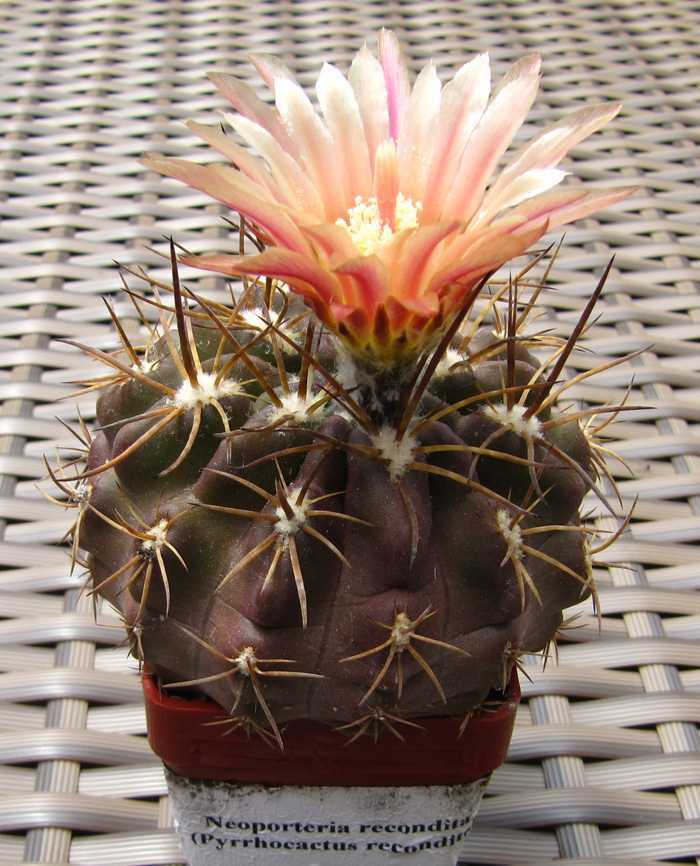 Eriosyce recondita in flower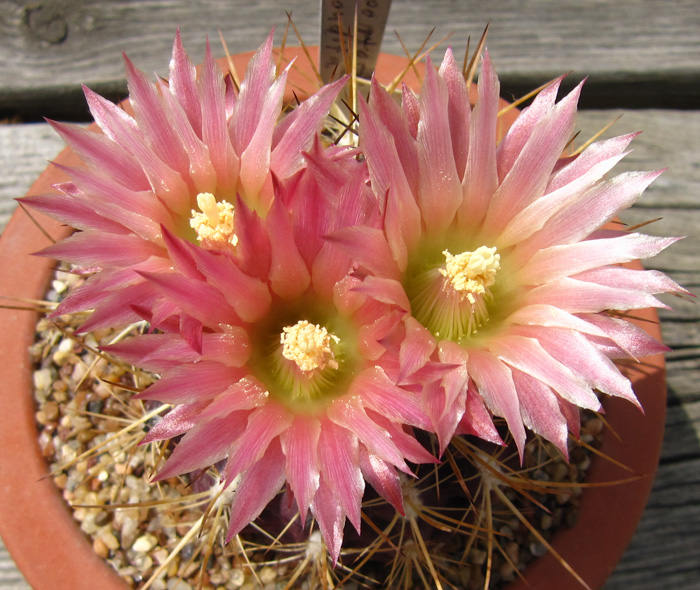 Eriosyce recondita in flower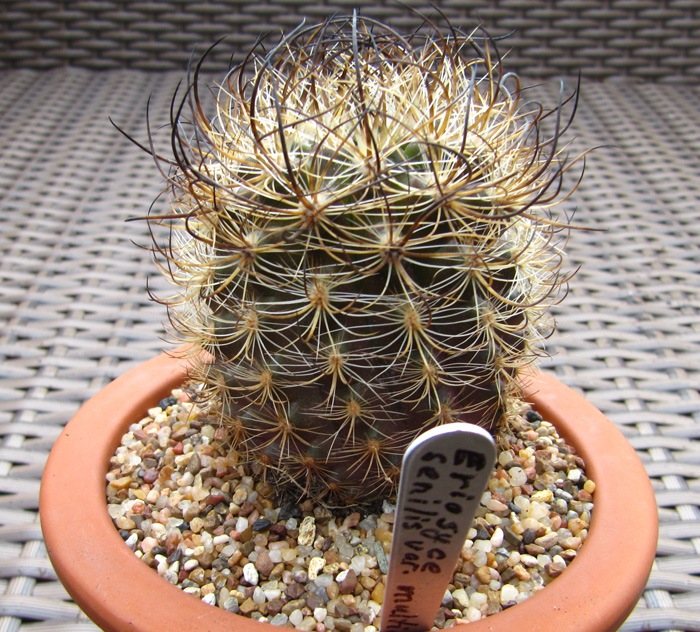 Eriosyce senilis (Neoporteria multicolor)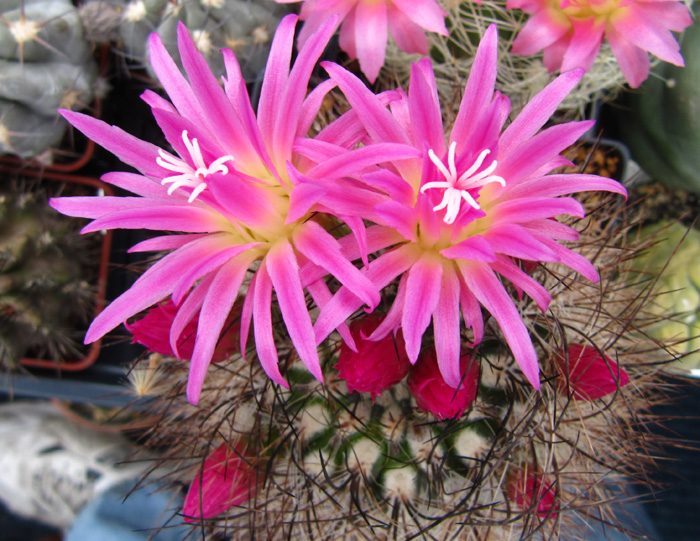 Erioosyce senilis subsp.coimassenis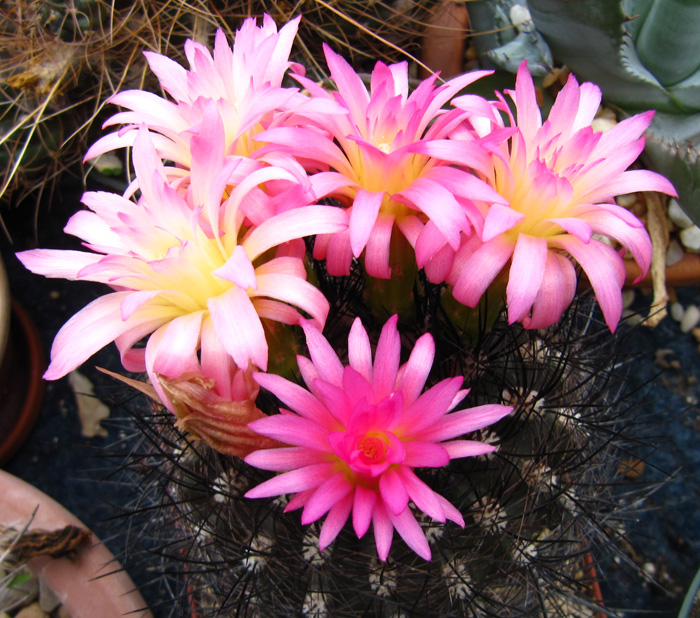 Eriosyce senilis subsp. coimasensis "Black Spined variation"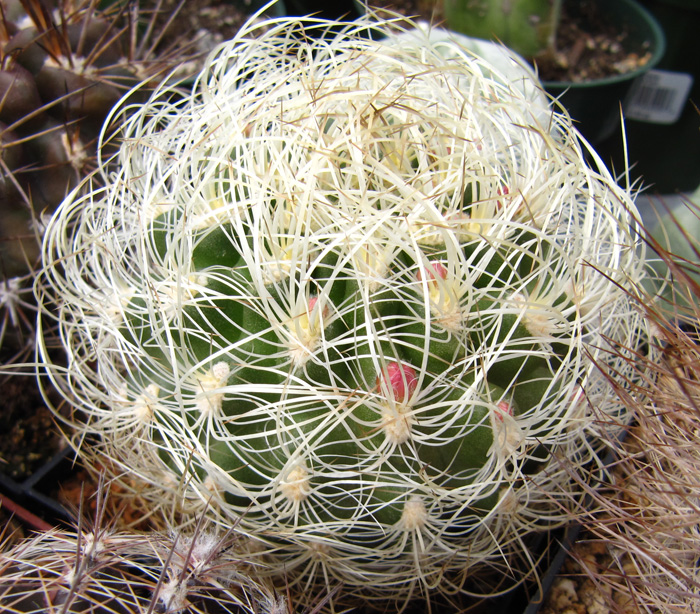 Eriosyce senilis var. multicolor (Neoporteria nidus)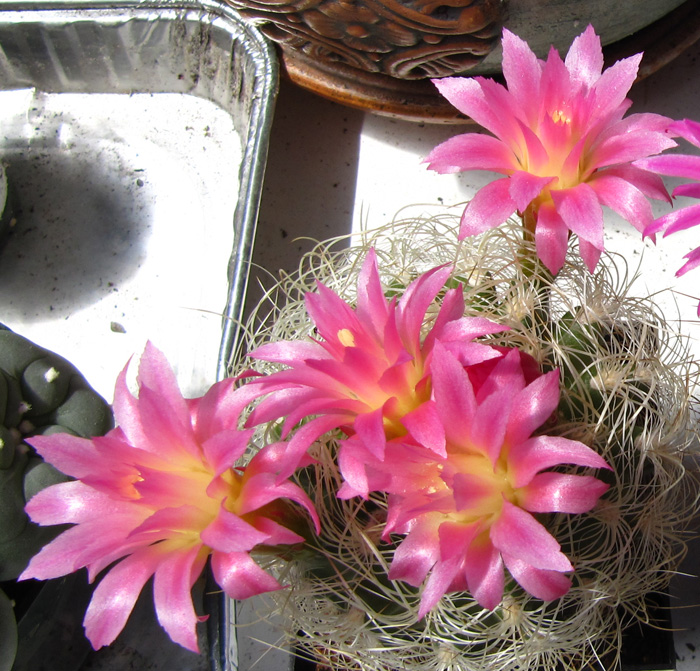 Eriosyce senilis var. multicolor (Neoporteria nidus) in flower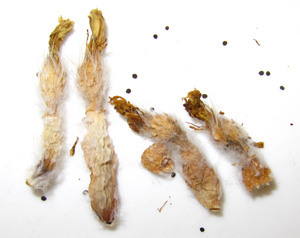 Eriosyce taltalensis subsp. pilispina (Neoporteria Calderana, Pyrrhocactus pilispinus) seed pods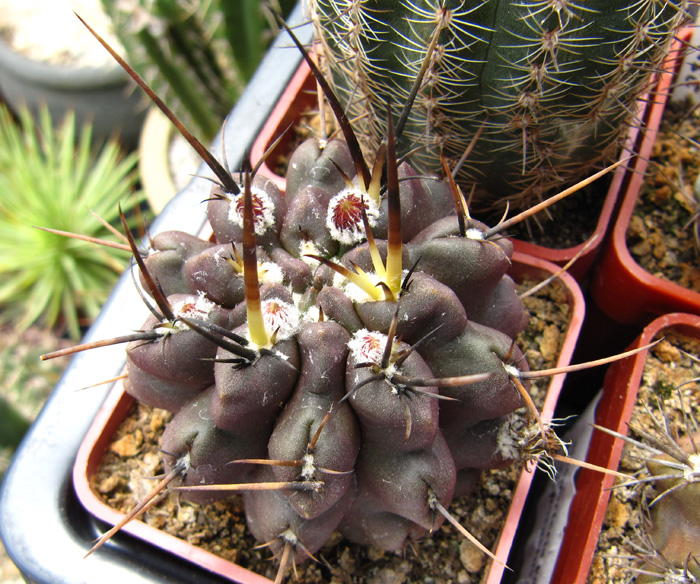 Eriosyce taltalensis subsp. pilispina (Neoporteria Calderana, Pyrrhocactus pilispinus)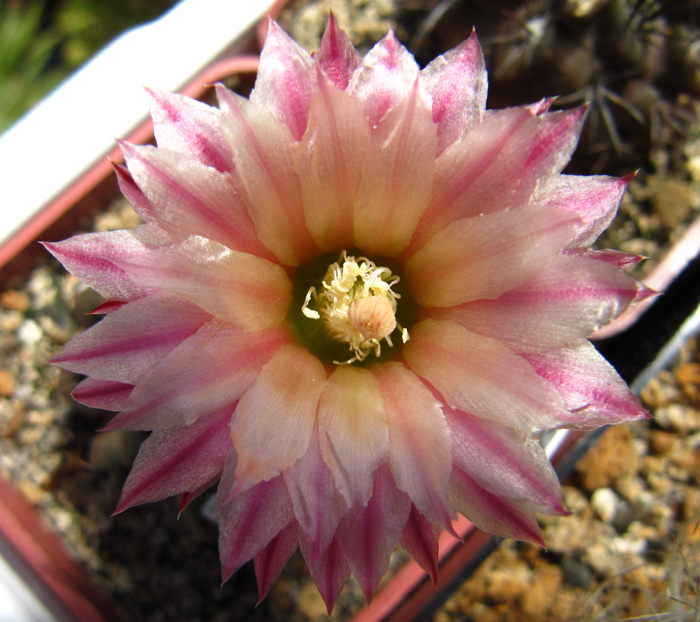 Eriosyce taltalensis subsp. pilispina (Neoporteria Calderana, Pyrrhocactus pilispinus) brilliant flower variation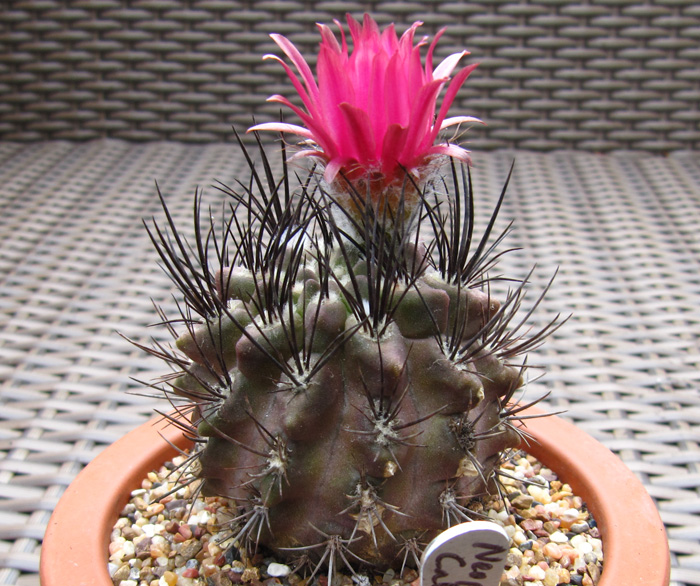 Eriosyce taltalensis subsp. pilispina (Neoporteria Calderana, Pyrrhocactus pilispinus)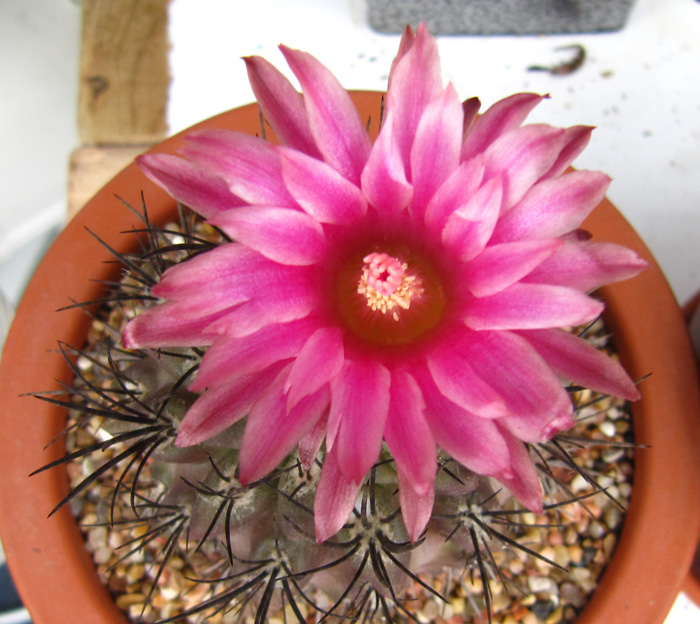 Eriosyce taltalensis subsp. pilispina (Neoporteria Calderana, Pyrrhocactus pilispinus) different flower color variation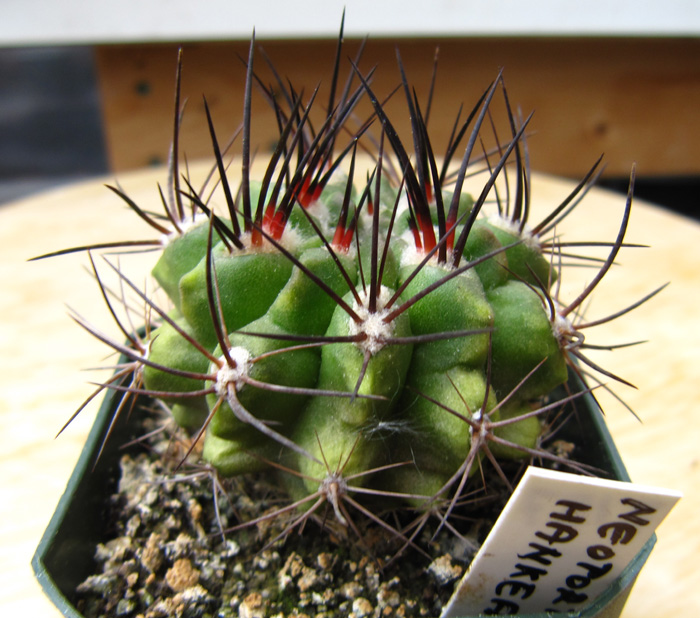 Eriosyce taltalensis var. taltalensis (Neoporteria hankeana)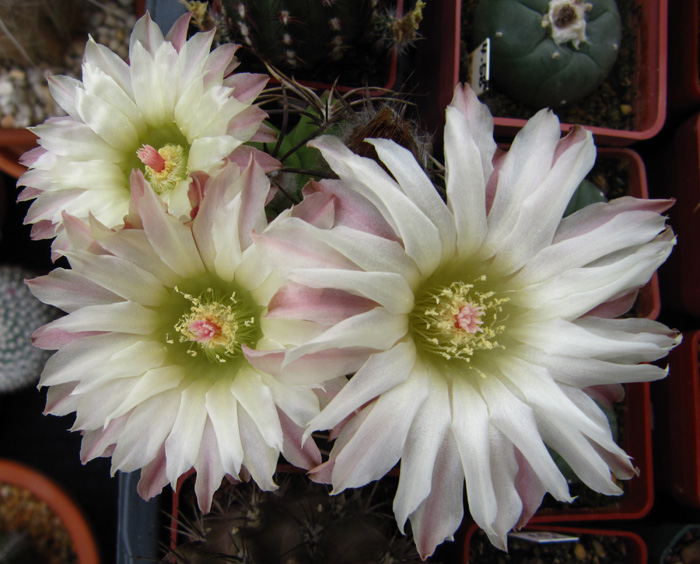 Eriosyce taltalensis var. taltalensis in flower (Neoporteria hankeana)