Echinocereus

Here you will find pictures and information on the genus of Echinocereus.
I do have seeds of Echinocereus dasyacanthus, Echinocereus rigidissimus var. rubispinus, and Echinocereus viridiflorus available.
January 26, 2014 - I learned something interesting recently but I feel bad about a response to a customer. After having listed the seeds I had available in this section a number of people took advantage and ordered varieties of seed. One customer ordered a variety of many different ones and then reported back with his germination numbers. All varieties seem to do fairly well except for one... Echinocereus viridiflorus... I feel bad because I kind of fluffed it off as one of those oh well just missed on something.
A week ago while talking with a member of the Toronto Cactus club I learned that Echinocereus viridiflorus is a hardy cactus meaning it will survive Canadian winters if planted in one's outdoor gardens. This is interesting enough but even more interesting is the fact that he said temperatures have to go down to forty for this specie for seeds to break and grow. I know that with Lophophora temperatures have to drop below eighty at night and shoot above eighty during the day for good germination numbers. So there you go... soe varieties of plants do need special requirements to grow and this is one of them. Most cactus seeds will germinate under warm temperatures but not E. viridiflorus... It makes me wonder if other winter hardy cacti has similar requirements.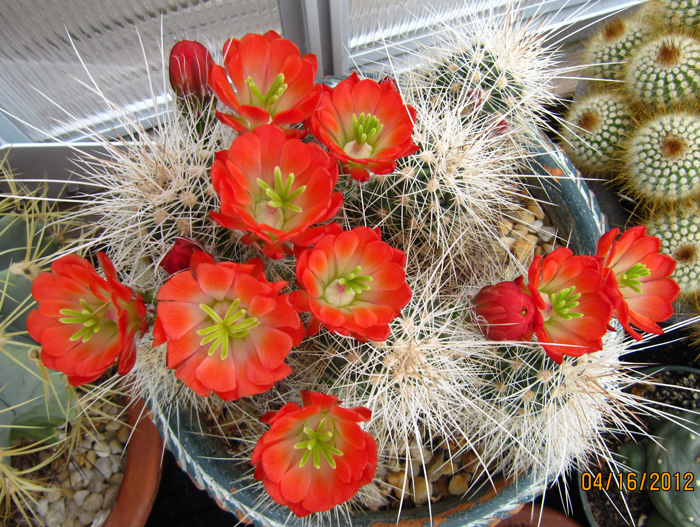 Echinocereus coccineus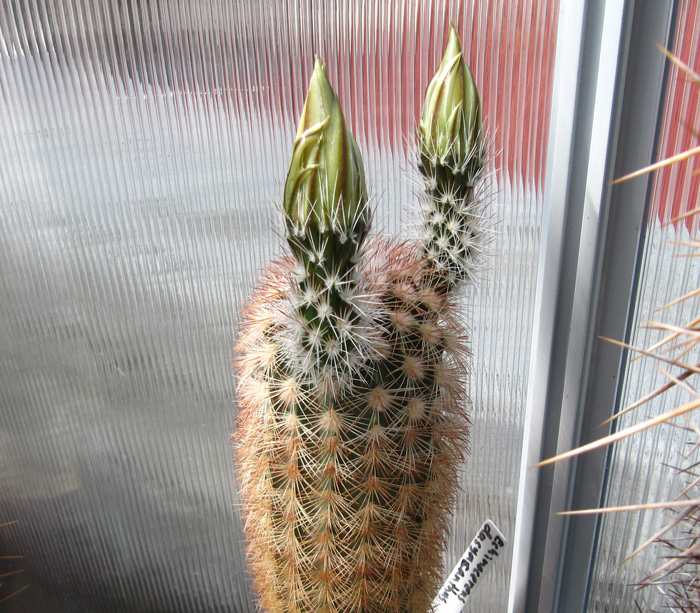 Echinocereus dasyacanthus (Southern USA, and northern Mexico, Raccon Tail)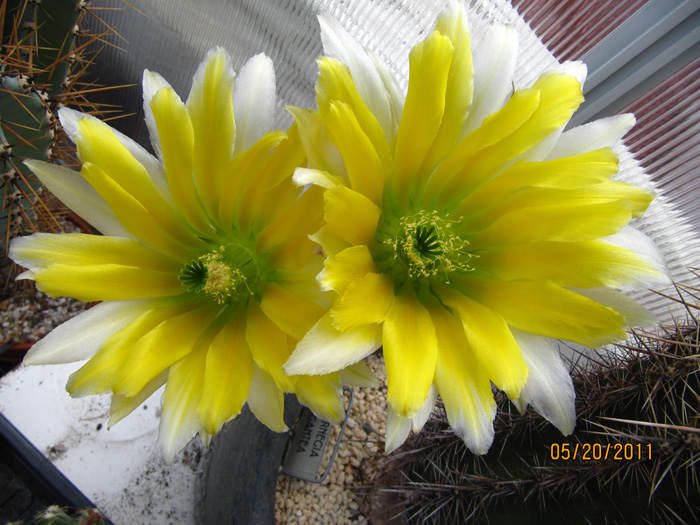 Echinocereus dasyacanthus (Southern USA, and northern Mexico, Raccon Tail)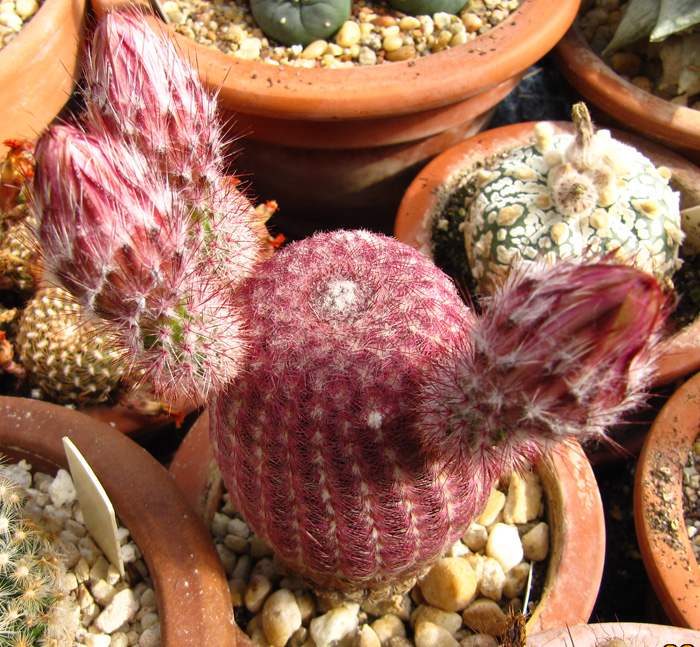 Echinocereus rigidissimus v. rubispinus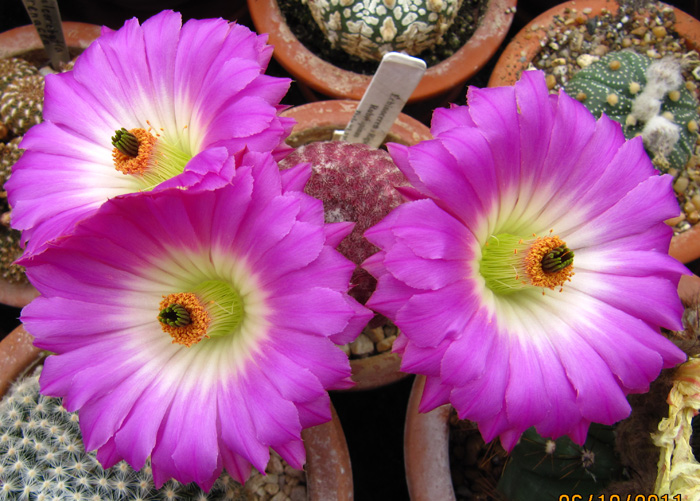 Echinocereus rigidissimus v. rubispinus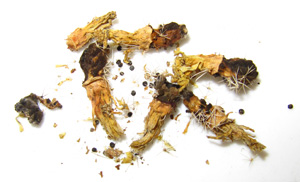 Echinocereus viridiflorus seed pods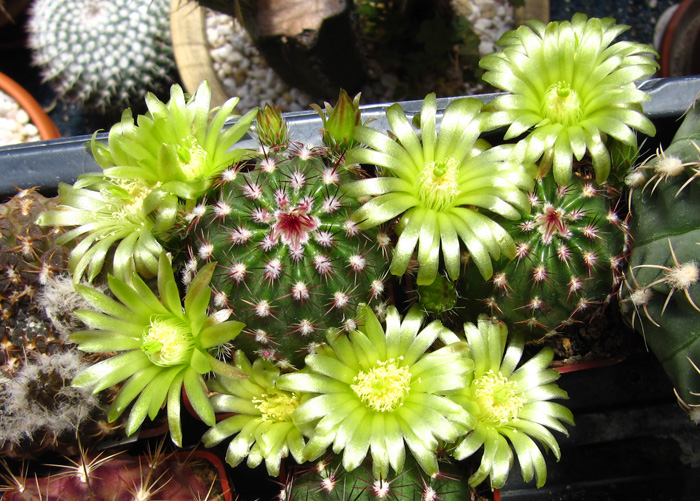 Echinocereus viridiflorus