Echinopsis

This year I have seeds from the lovely Echinopsis leucomalla available.
Here you will find pictures and information on the genus of Echinposis.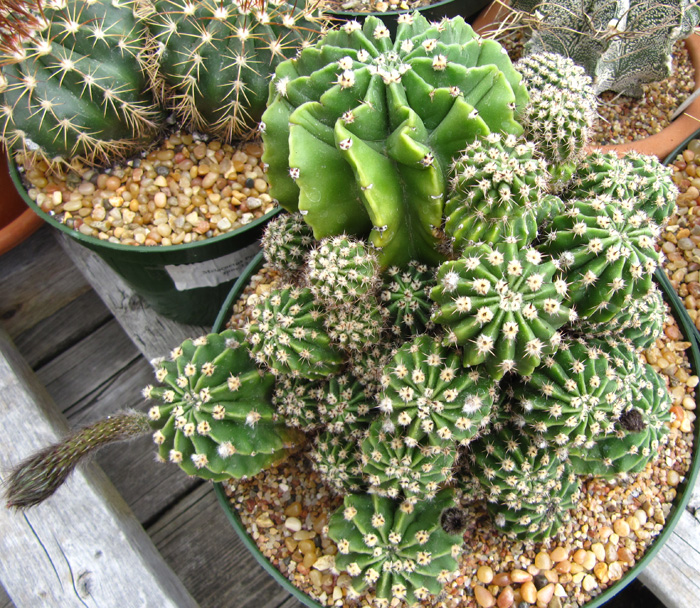 Echinopsis eyriesii (Brazil, Argentina)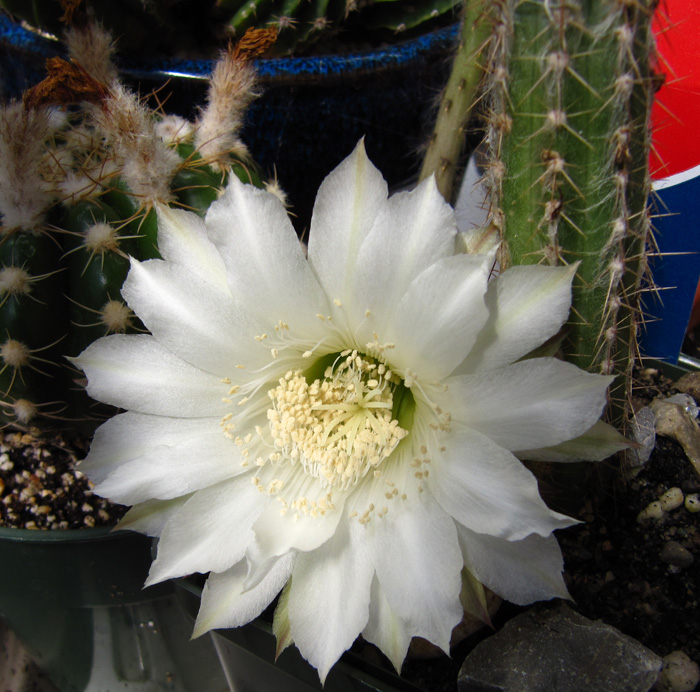 Echinopsis eyriesii flower (Brazil, Argentina)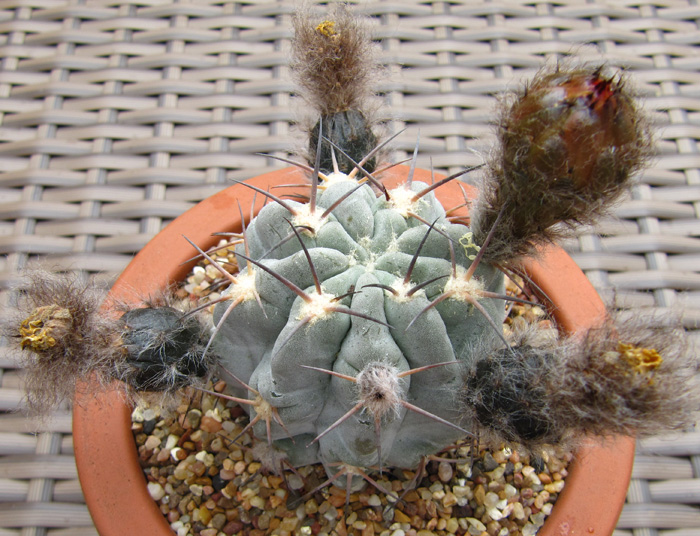 Echinopsis glaucina (syn. Acanthocalycium glaucum)
Orginating from Argentina, and previously labelled Acanthocalycium glaucum. Said to be quite hardy if kept dry over winter and can sustain temperatures as low as minus five degrees celcius.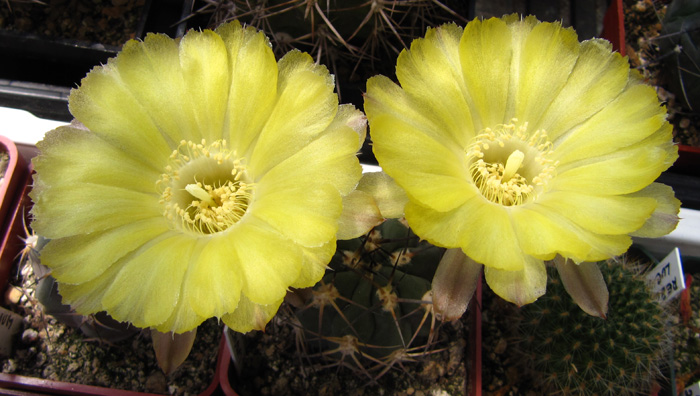 Echinopsis glaucina (syn. Acanthocalycium glaucum) in flower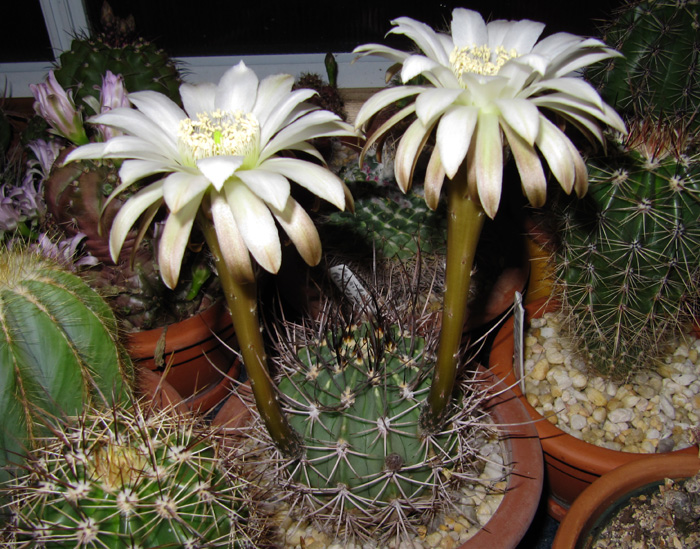 Echinopsis leucantha (Argentina)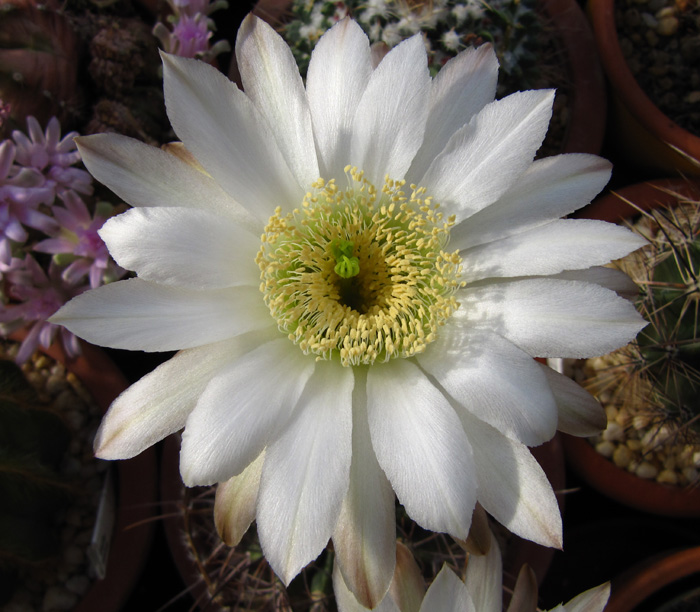 Echinopsis leucantha flower (Argentina)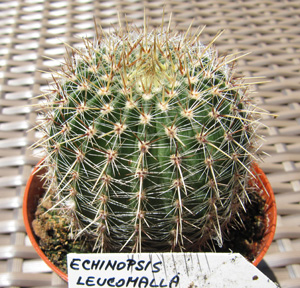 Echinopsis leucomalla (syn. Echinopsis aurea, Lobivia leucomalla)(Lobivia, Argentinia)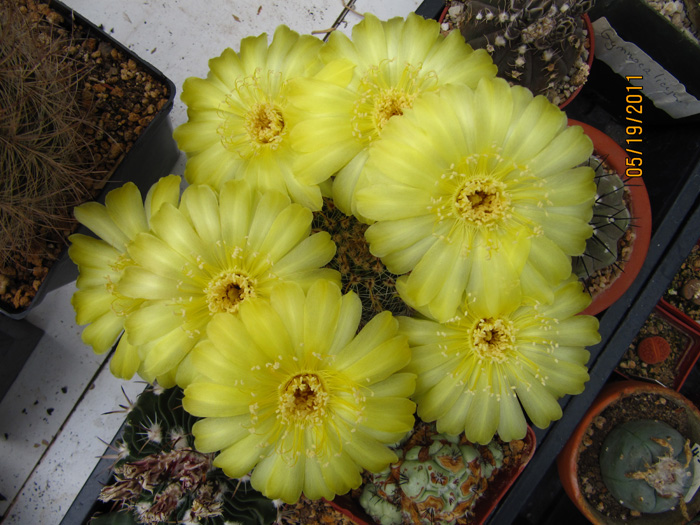 Echinopsis leucomalla in full bloom (syn. Echinopsis aurea)(Lobivia, Argentinia)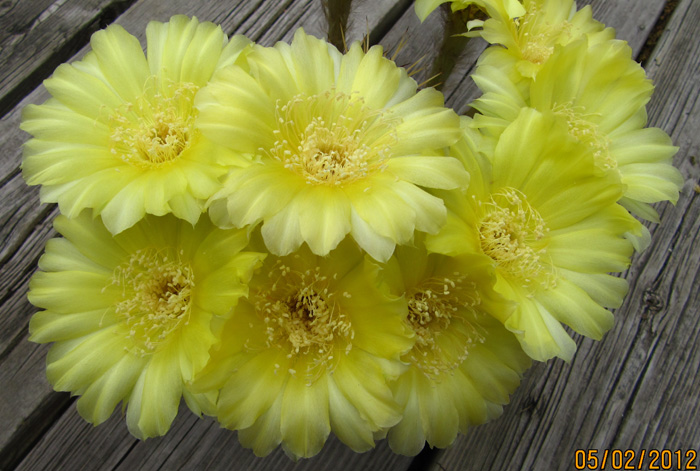 Echinopsis leucomalla in full bloom (syn. Echinopsis aurea)(Lobivia, Argentinia)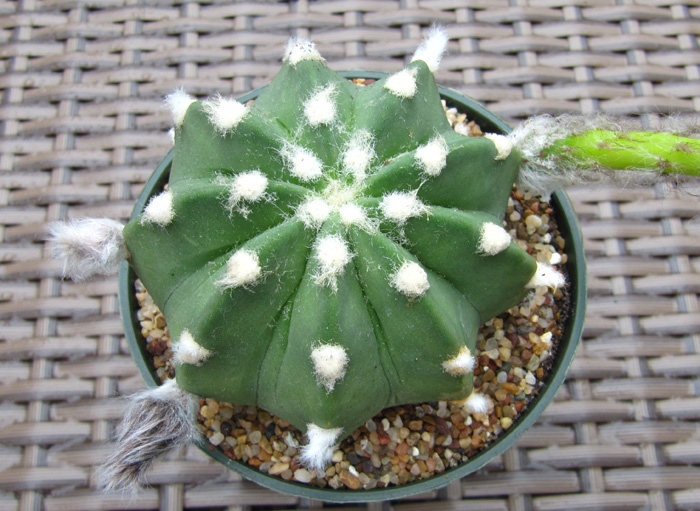 Echinopsis subdenudata (Bolivia)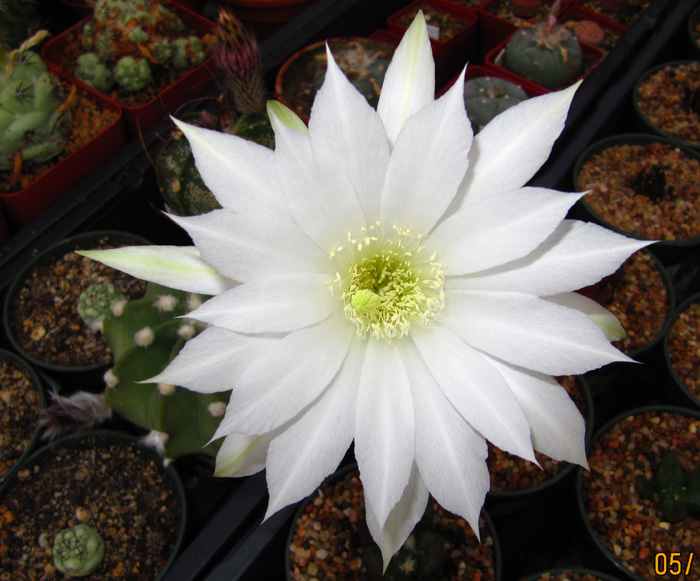 Echinopsis subdenudata flower (Bolivia)