Growers Notes... New Species or Not??
Lophophora Williamsii
var. Hipolito

Lophophora Williamsii var. Hipolito from the area of Hipolito Coahuila Mexico is another fine example from the Williamsii family of plants. Unfortunately the seedlings pictured at the bottom of the page were slightly attacked by sciarid fly larva in the final stages of growth before the transplant, but thankfully that issue was put under control quickly. Fortunately these plants grow from the top centre point folding over with age, so as luck would have it all damaged areas are now part of the root or tuber system. That is one of the really nice things about Lophophora, the very fact that any damage incurred during growth is quickly grown over with a little time and care, once again offering a beautiful damage free plant within months if not weeks depending on the plants growing conditions as shown by the prize specimen here below. As can be seen in the image here below, the Hipolito variety grows with a beautiful tinge of soft blue skin providing for the classic look we are all after.
Plants of the Hipolito variation also seem to have a very good germination rate, and are proving to be quite resilient to extreme swings in temperature as well as watering cycles.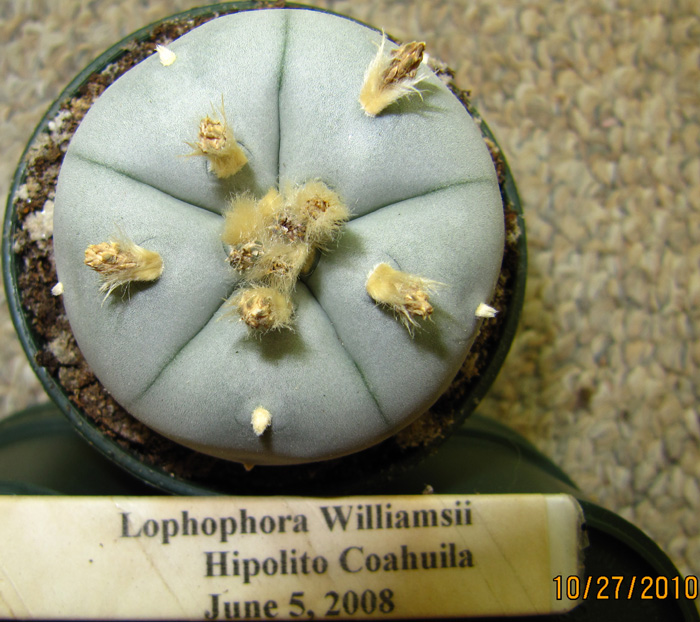 Above: Lophophora Williamsii var. Hipolito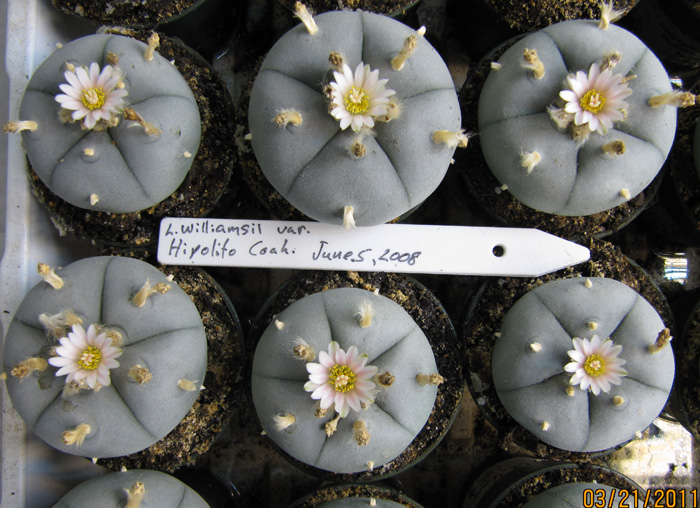 Above: Lophophora Williamsii var. Hipolito in flower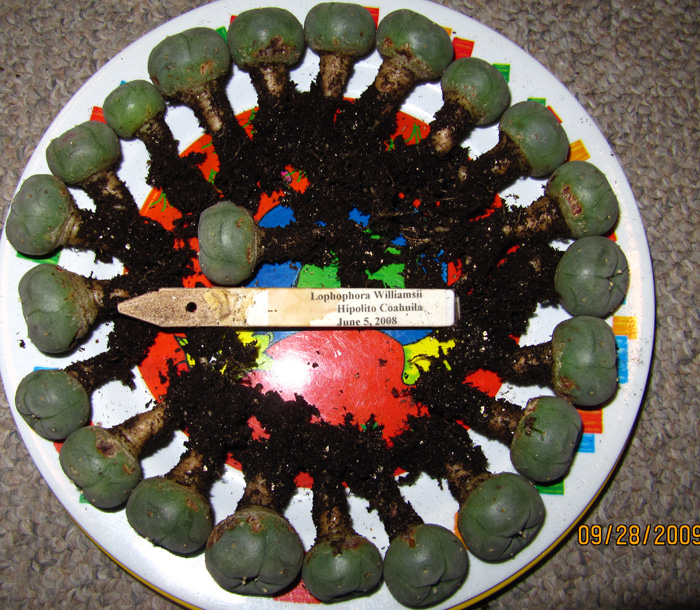 Above: Fifteen month old Lophophora Williamsii var. Hipolito seedlings