Update as of October 16th 2014. Magicactus is coming along... my seed production plants seem to be coming back strong and so far I have been able to keep up with orders... I want to thank you all for your patience if an order has taken a week or two to fill... I still get a few die offs from the fire every other day but over all most of what is left is coming back nicely... I am presently working on a batch of caespitosa seedlings i had growing in the greenhouse for the past three years... repotting them today, so they will be among the first batch of plants that I will have to offer... these should be available for those that wopuld like them by December or January i am guessing... I also have a batch of texana, as well as a batch of Big Bend coming along... these will be available some time between January and Spring of 2015, and I am sure these will please many of you... with time, possibly by january many of my older caespitosa plant will have grown through much of the fire damage if not all of it and I will be posting individual pictures of each so that you all are able to know exactly what you are getting as I put them up for sale... Thank you for all your support... I think it is amazing how caring this community of people and friends I have made through this website really is... if i never had reason for doing this before you all have given me many reasons to go on rebuilding and grow to serve you all. Thank you!!
Welcome to the new home of Lophophora Williamsii and its closest friends, where you can buy fresh seed, healthy plants, and learn most of what you wanted to know about this beautiful little plant best known as Peyote.
The Links on the left will take you directly to your page of preference whether you are shopping for seeds, plants, or information. I have worked long and hard researching this plant, and there is a ton of redundant, misinterpreted and simply wrong information spreading all over about Lophophora Williamsii and its kin. What you will find here is my own compilation of material put together from everything I could find available. The information has all been cross referenced for best of accuracy, and combined with my own personal research from growing my own plants from seed.
Trichocereus Pachanoi, Trichocereus Peruvianus, and Trichocereus Bridgesii Seeds are now available from my Seed Sales Page!
Also new is my page on Trichocereus pachanoi, Trichocereus pervianus, and Tricocereus bridgesii... just click the link on the left of this page.

New for the year of 2013 is a section on the rest of my favorite cacti. You can get to it through a link on the left labelled "Other Favorite Cacti". All the plants in this new section are from my personal collection and the hundreds of pictures posted here are of my personal plants taken by me and are copy written, so please enquire if you would like to use a picture or two. Respect!!
American Friends... Unfortunately, difference's in the legal department prevent us from offering sales of plants or seeds to those with an American address. The laws keep changing so all others should be aware of what your own countries policies are before making an order.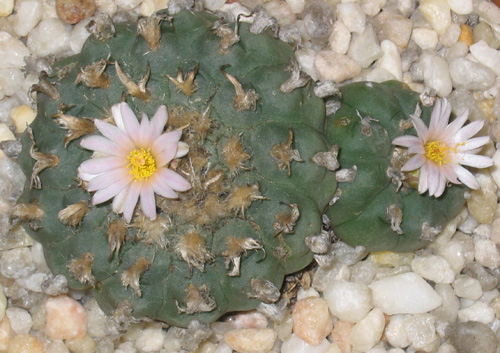 email: dr_frank @ magicactus.com
Mailing address:
Frank Valente
MagiCactus.com
56 Dewhurst Blvd.
Toronto, Ontario
M4J 3J3

© 2008, Frank Valente